Why you don't need to go to another lecture ever again.
Congrats! You won the crown of showing the world you value your spirituality more than everyone else.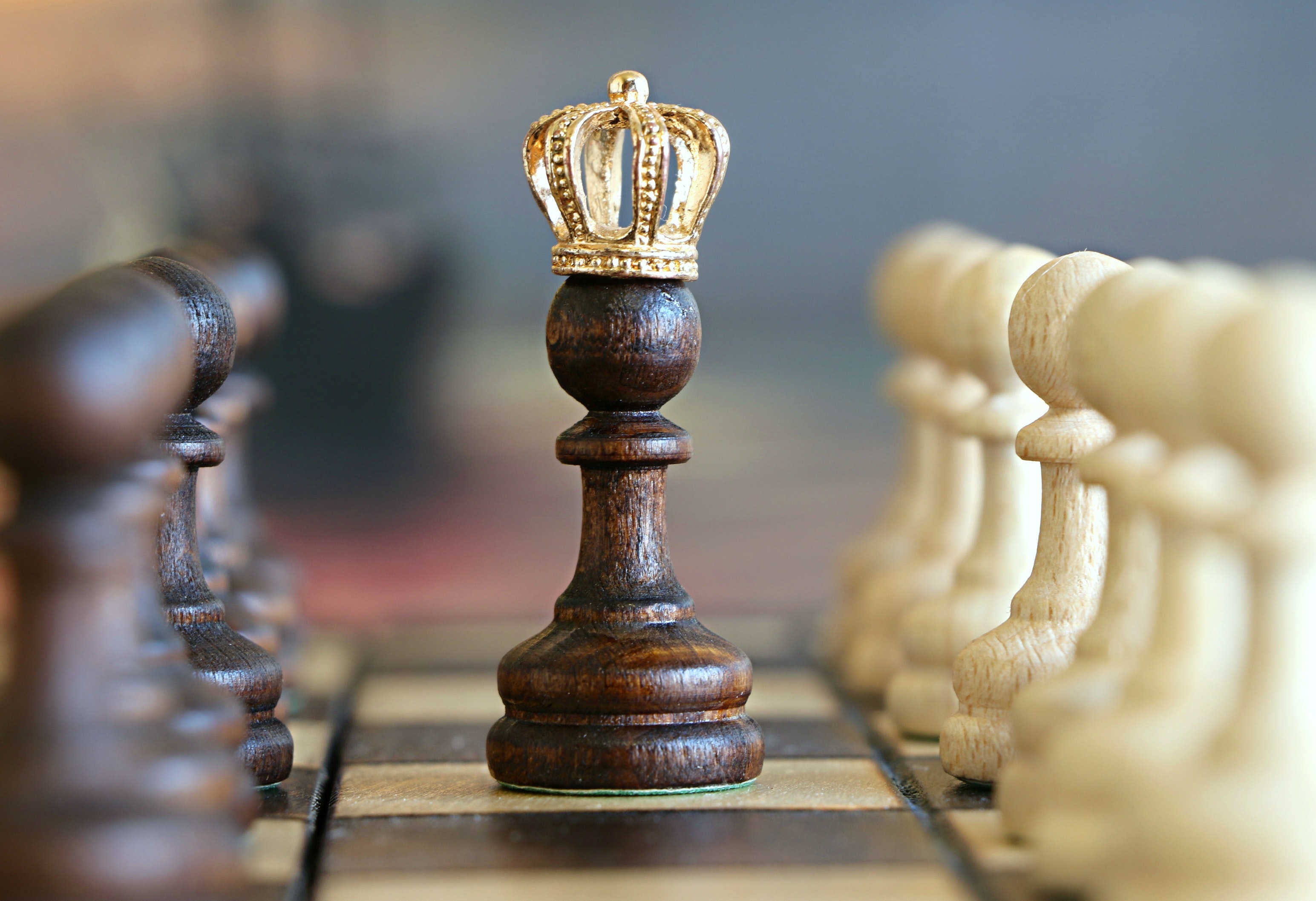 When you're out of an official program or school, you can forget it's Elul.
There's little reminders, like when your father reminds you it's Rosh Chodesh Elul and to not forget Yaaleh Viyavoh in bentching.
Or when you go to the kosel and amidst the hushed whispers and sobs, the call of the shofar breaks through, it's sound going through your system.
You see the colorful posters and flyers, taped to bus stops, next to your favorite weekly serial, forwarded to you in your inbox; advertising classes and lectures, promises to make your Elul memorable, overcome grudges towards other people, and have orphans pray for you in some kever you have never heard of.
But what does it all mean?
I feel like my whole life, I've been told different ways I'm supposed to feel or react to different things. It was only in the past few years, these years of being an "adult", (Even though you're still a girl if you're in shidduchim) where I've seen more perspectives.
Just about Rosh Hashana; Hearing about friends who don't even go to shul (except for shofar), ones who go to Uman, others who say all of the tehilim, and some who don't say any. Each way of "doing" Rosh Hashana is equally valid.
Going to seminary for me was an eye opening experience. And yes, I was and still am enthralled by the teachers and lectures, I am the cliche I'm supposed to avoid writing in my short stories. I could go on and on and further on about the wonders of my seminary, but I'll spare you the sappy details.
---
IT WAS THE FACT THAT THERE WERE OVER 40 TEACHERS, WHO ALL HAD SOMETHING ELSE TO ADD AND ANOTHER PERSPECTIVE TO GIVE;
– BUT AT THE SAME TIME ALL WERE ABLE TO OUTWARDLY IDENTIFY WITH MORE OR LESS THE SAME GROUP AND VALUE SYSTEM.
(OTHERWISE KNOWN AS PARTS OF HASHKAFA).
---

That's what made my seminary amazing!
One of the lectures that stood out in my mind was from one of our teacher's, Mrs. H. She spoke about how as women we don't need speeches or to go to shul in order to connect to the Hashem. Connecting to our internal self, we have the natural ability to reconnect to Hashem. Of course, lectures, shul, and others things can enhance it, but it's not necessary.
You know, the more I live the more I see it.
The more I feel it.
I haven't gone to any speeches about Elul this month, but I feel so connected, more than I have any other year. Even more than I was in Elul in seminary.
These past few weeks have been so much connecting to myself and Hashem through life by itself. (Baruch Hashem I just celebrated the wedding of my best friend last week. )
In addition to the connecting on my own, I've been to the kosel, I've been davening, writing a lot, thinking a lot. I haven't been to a "speech" but the people I surround myself with are also pretty spiritual people.
We're always talking about getting higher, working on ourselves etc. (We also talk about other things, like makeup, dates, etc), I hear small chidishim/ideas all the time about Hashem and Elul. Even through the shabbos sheva brochos, I kept hearing new things that made me go "Wow…gosh I should do this." or "OMG, that's a great thought!".
What's the big obsession with speeches?
Haven't you experienced going to a speech and coming home, and it not really "doing" anything, or changing anything. An hour later you have already forgotten about what the speaker even said. So then they create meta filled speeches that talk about what you should do during other speeches, or right after the speech so you don't lose hold of your "spiritual high".
But isn't it so ironic?
Why is it that today there are speeches that lecture you on you should be able to actually gain from other speeches?
---
I THINK AS A SOCIETY WERE OVERLOADED WITH INFORMATION AND IT'S BECOME A COMPETITION TO SEE WHO CAN CONSUME MORE INFORMATION.
---
It's so pathetic, no one seems to value what you do with the information. As long as you can claim you went to 3 classes and reread Rebbetzin Mizrachi's article in the Ami Living every week 3 times and save it in a special binder, you're good.
You have reached the milestone of looking like you value your spirituality and Elul. I think the featured picture is a very good representation of this. It's like, congrats, you won the crown!
You know I think the biggest chidush for me lately has been learning that it's what you take away from something that really matters.
Not everyone needs a speech for that.